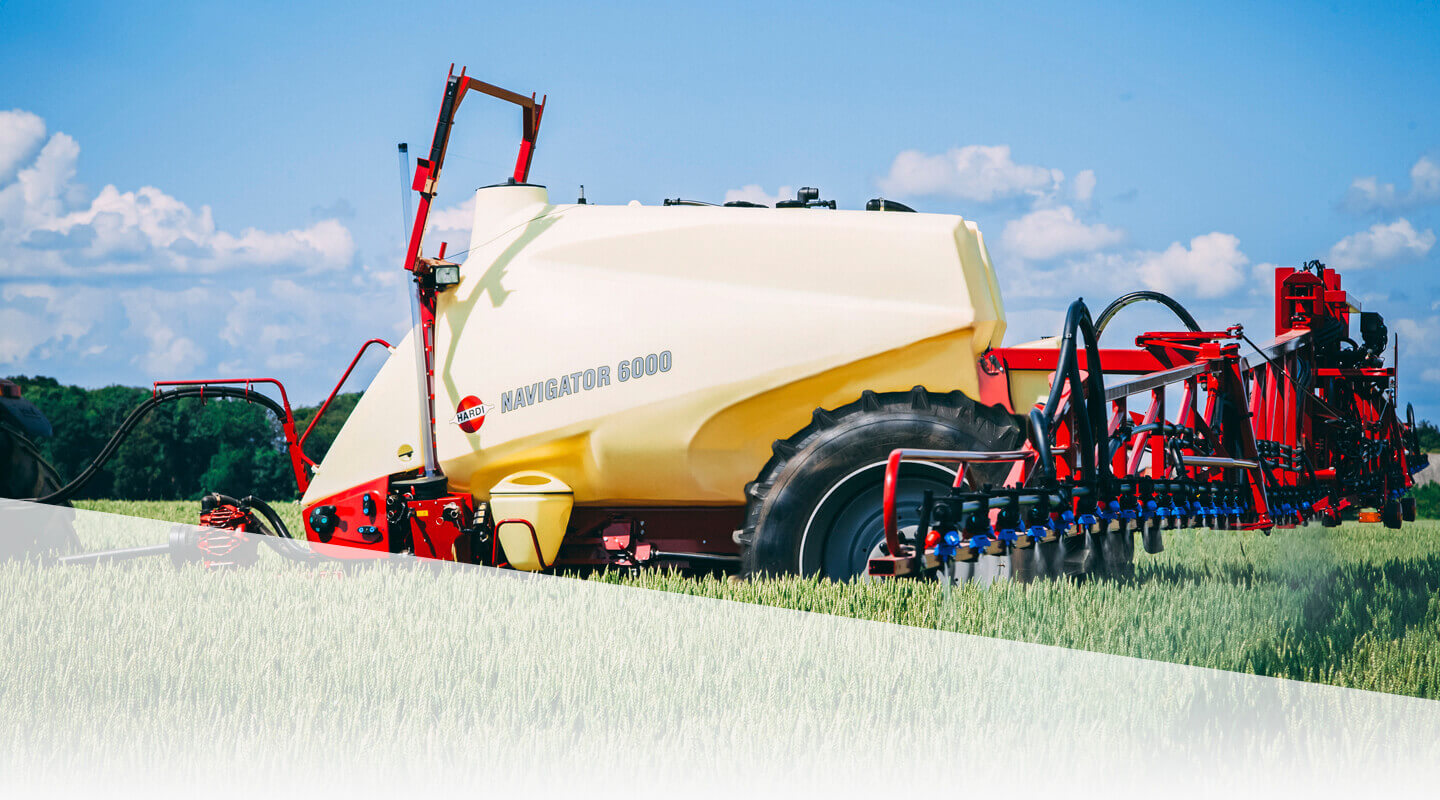 NAVIGATOR
Tank Capacity
3000 (800 gal) / 3500 (1000 gal) / 4000 (1200 gal) / 4500 (1200 gal) / 6000 (1600 gal) / 6200 (1600 gal)
Boom Width
EAGLE 45 - 100 ft. (14 - 30.5 m)
Boom Types
DELTA FORCE, EAGLE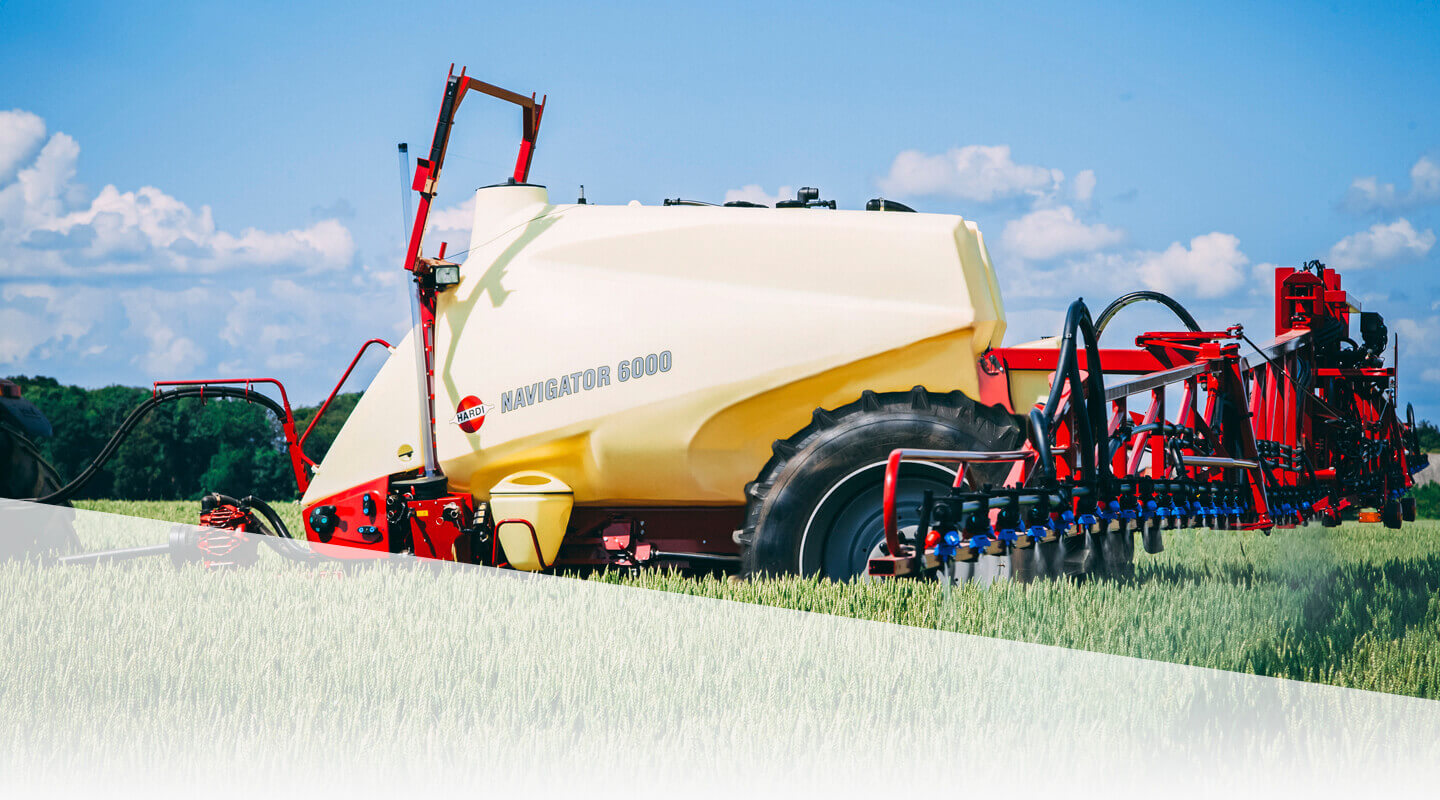 Tank Capacity
3000 (800 gal) / 3500 (1000 gal) / 4000 (1200 gal) / 4500 (1200 gal) / 6000 (1600 gal) / 6200 (1600 gal)
Boom Width
EAGLE 45 - 100 ft. (14 - 30.5 m)
Boom Types
DELTA FORCE, EAGLE
Boom management systems
The HARDI AutoHeight and AutoTerrain systems will automatically control the boom
This makes the job much easier for the driver, and the result will be a better spray application.
The system is known for the following features:
Robust and precise ultrasonic sensors
Option to choose between soil, crop or hybrid mode
Provortional valve for smooth movements (AutoHeight, AutoTerrain)
Tilt and height correction (AutoHeight, AutoTerrain)
AutoTerrain works and reacts on both boom movements and twisting forces on the boom. This allows the system to be proactive and react on the cause more than on the symptom.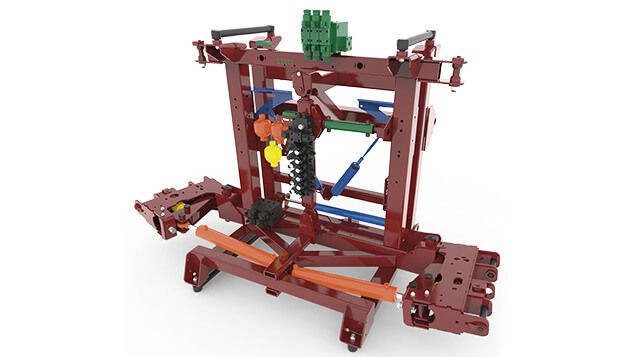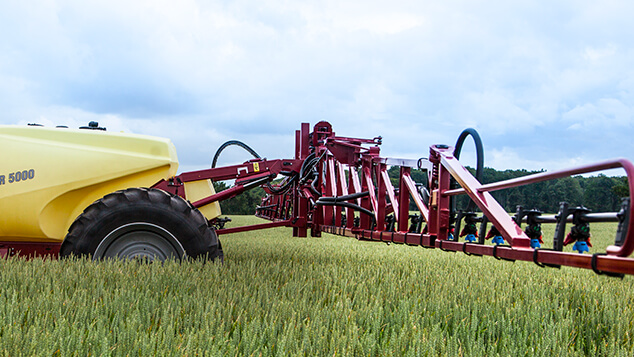 EAGLE boom
The EAGLE boom offers unequalled performance in rough conditions and is available in boom sizes from 60 - 120 ft.. The perfect choice for medium to large farming operations, the two-dimensional EAGLE boom design with dynamically linked coil spring boom centre provides the smooth boom. The strong and well-proven two-dimensional EAGLE boom is the ideal choice for operators looking for durability and value.
Folding wires
The folding cylinder is mounted near the center section; the outer wing is pulled in and out by a strong wire. This system absorbs forward and backward movements of the outer boom wing.
Breakaway
An adjustable spring-loaded breakaway system protects the boom from damage.
Protected adjustable nozzle holders
The nozzles are wellprotected by the boom structure. The nozzle holders can be adjusted up and down for different types of nozzles.
DELTA FORCE boom
DELTA FORCE is designed to be a large boom. The selection of features and the layout of the boom structure are targeted to perform at high driving speed and high performance at boom widths of 90 - 132 ft. The result is a boom with many simple and strong solutions which together give a high-performing and reliable boom with a simple setup, low maintenance and a great design.
Over center locking mechanism
This combined with the three dimensional design provides a very rigid boom, ensuring a minimum of boom movements and very accurate application
Breakaway
A multi-directional spring loaded breakaway system protects the boom from damage.
Protected nozzle holders
Well protected TRIPLET nozzle holders are standard.
Stainless steel boom tubing
On DELTA FORCE booms, stainless steel boom tubing is standard. This ensures both durability and high flow capacity on the boom.