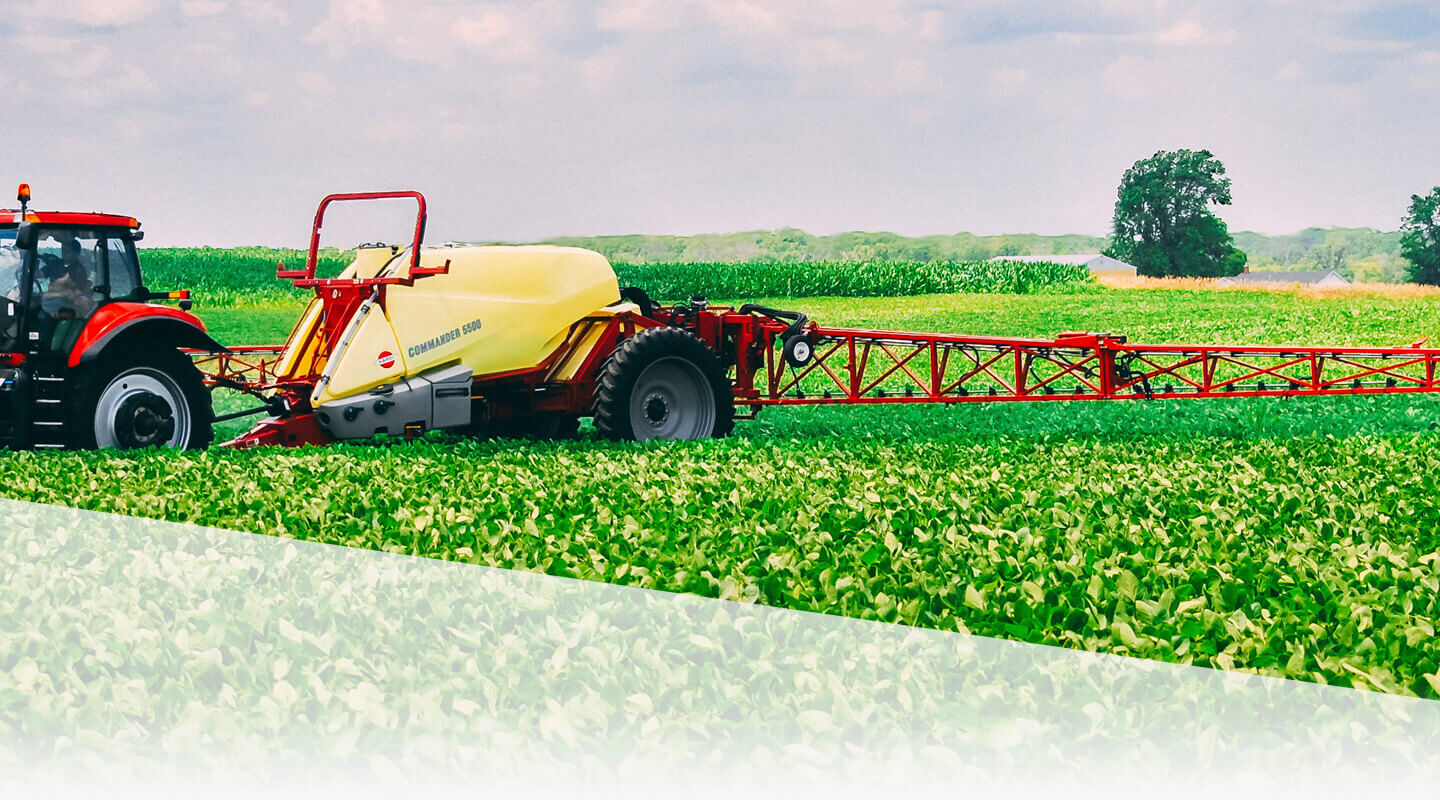 COMMANDER
Tank Capacity
4500 (1,200 gal / 5500 (1,600 gal) / 7000 (2,000 gal) / 8500 (2,250 gal) / 10000 (2,600 gal)
Boom Width
120 - 132 ft. (36.5 - 40 m)
Boom Types
DELTA FORCE, TERRA FORCE, TWIN FORCE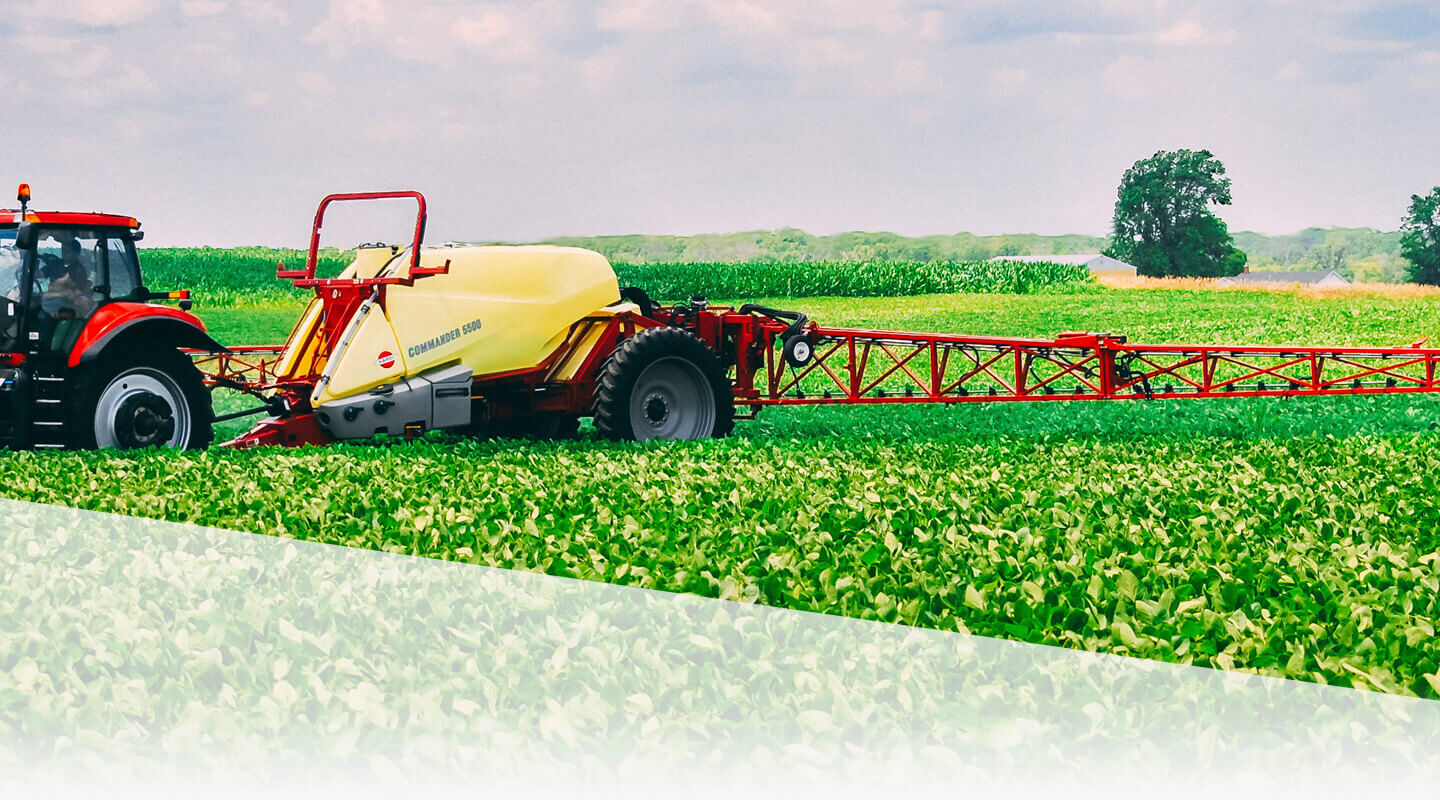 Tank Capacity
4500 (1,200 gal / 5500 (1,600 gal) / 7000 (2,000 gal) / 8500 (2,250 gal) / 10000 (2,600 gal)
Boom Width
120 - 132 ft. (36.5 - 40 m)
Boom Types
DELTA FORCE, TERRA FORCE, TWIN FORCE
TankGauge
TankGauge
TankGauge is an electronic tank contents sensor which is standard when the COMMANDER has AutoAgitation.
The filling level is measured, and an automatic onscreen tank contents readout is possible. A warning for low tank contents can be set up.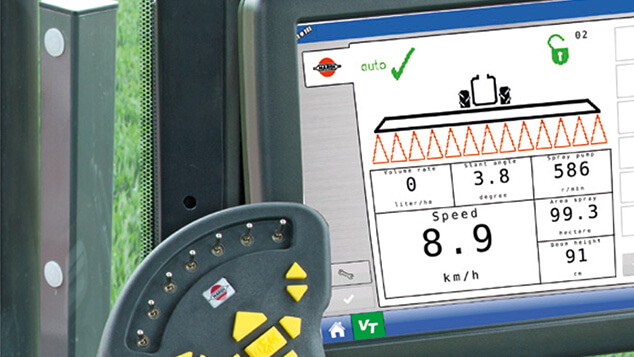 AutoSectionControl
Open and close boom sections automaticly
AutoSectionControl manages the sections when driving over sprayed area like into a headland or wedge or around obstacles like trees etc.
HC 9600 has AutoSectionControl as a standard feature and only need to be connected to a GPS receiver. When spraying, the AutoSectionControl automatically records the area sprayed. In a typical situation where the headland is sprayed first, AutoSectionControl will now automatically close the sections if the operator passes over a sprayed area.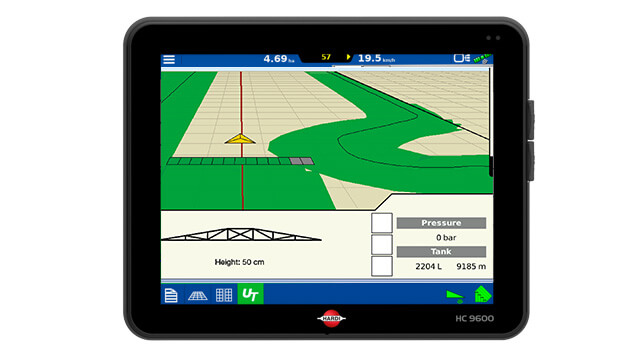 HC 8600 / HC 9600
Touch the future" with integrated electronics – HC 8600/HC 9600 All the main spray functions are at your fingertips. The multi-function joystick in conjunction with the 12.1" touchscreen provides the HC 9600 user with the highest level of performance available.
The HC 8600/HC 9600 controller provides growers with a powerful and full featured precision farming tool. Features include guidance, data logging, application reports, GPS controlled spraying, automated steering and more!
ISOBUS compatibility
The HC 8600/HC 9600 offers compatibility with the ISO 11783 (ISOBUS) Universal Terminal Standard. So the HC 8600/HC 9600 could also operate as HC 6500.
The complete integration of all important information on one work screen is an important criteria. On the HC 8500/HC 9500 work screen the driver can operate GeoSteer, AutoTerrain/ AutoHeight/AutoSlant, AutoSection- Control, as well as guidance and dosing.
Intuitive touchscreens
A high-definition, 8.4 / 12.1-inch, touchscreen features intuitive tools and real time mapping, including variety map integration so you can view yield results for crop varieties in real time.
HARDI ISOBUS
HARDI NAVIGATOR, COMMANDER, ALPHA evo and SARITOR can be operated with a virtual ISOBUS terminal.