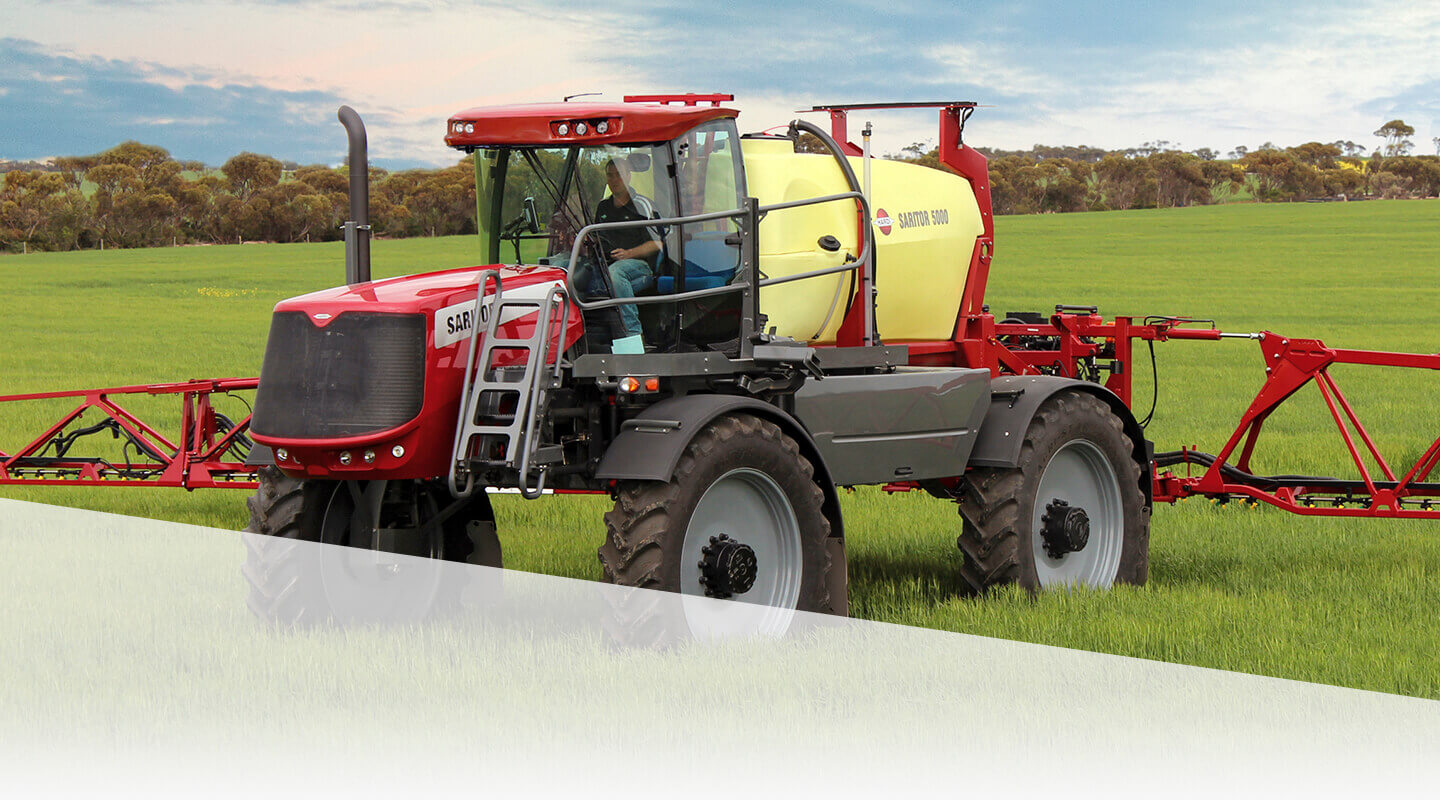 SARITOR
Tank Capacity
1,300 gal. (5000 ltrs)
Boom Width
TERRA 1,300 gal. (5000 ltrs) / ALU 120 - 132 ft. (36.6 - 40 m)
Boom Types
TERRA FORCE / ALU FORCE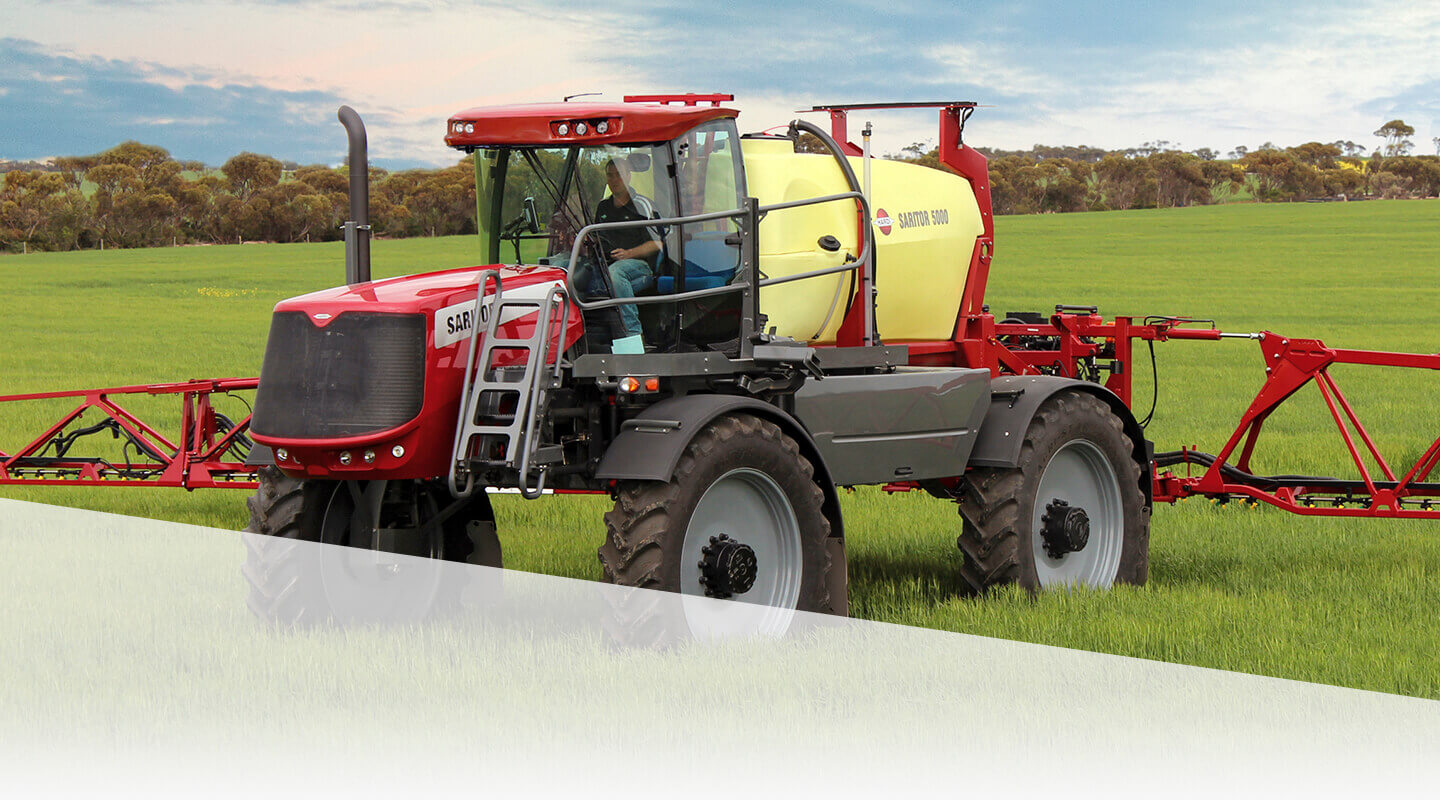 Tank Capacity
1,300 gal. (5000 ltrs)
Boom Width
TERRA 1,300 gal. (5000 ltrs) / ALU 120 - 132 ft. (36.6 - 40 m)
Boom Types
TERRA FORCE / ALU FORCE
WorkZone
The WorkZone console provides switching for electric motor drive valves that control main or RinseTank, Venturi, pump ON/OFF, tank rinse nozzles, boom nozzle, engine rpm and agitation. A LED identifies which valve is in operation.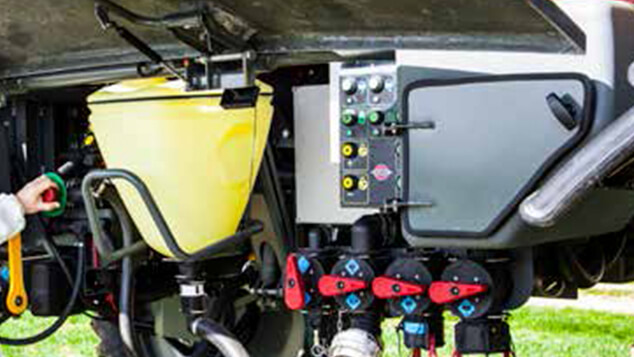 CycloneFilter
The HARDI CycloneFilter is a unique self-cleaning pressure filter that uses a high-speed cyclone for additional cleaning action. The cyclone action increases the cleaning capacity of the filter significantly.
Unique cyclone action greatly improves the self-cleaning action
The cyclone created inside the filter increases the speed of the liquid against the filter screen, thereby increasing the effectiveness of the self-cleaning action.
Filter is fitted in an upright position
The filter is fitted in such a position that spill can be avoided when inspecting the filter. This ensures fewer stops and reduced pressure loss in the liquid system. Furthermore the HARDI CycloneFilter has a unique boost function that allows the filter to be flushed "on-the-go" when needed.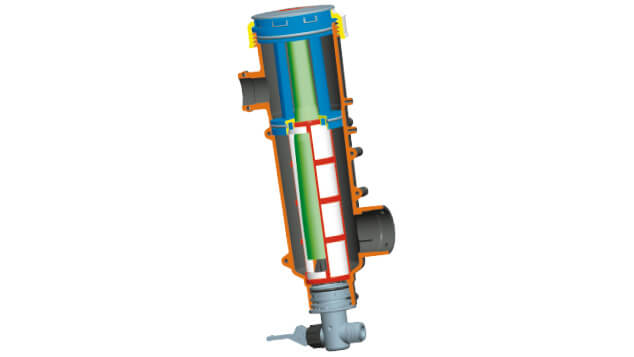 TurboFiller
The HARDI TurboFiller is developed to handle large quantities of powders and liquids. Its high capacity is achieved through a combination of high vacuum and liquid rotation produced by a TurboDeflector inside the hopper.
High mixing capacity
Liquid at high pressure is being used to create a powerful rotation of the liquid inside the hopper. This movement gives the effect that every powder or liquid chemicals are mixed before they are sucked into the sprayer. The highest capacity is achieved when the TurboFiller is more than half-filled with water.
Optimum filling height
A spring-loaded bracket with transport lock makes it easy to change from field to filling position. The filling position is approx 3 ft. from the ground.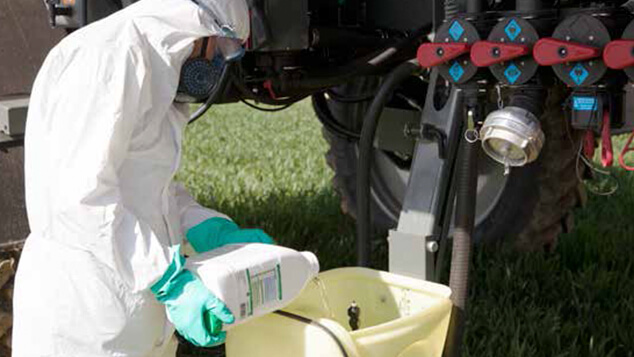 DynamicFluid4
The SARITOR DynamicFluid4 liquid system is driven by a high performance Ace 650 Wet Seal run-dry centrifugal pump, which can achieve 15.9 to 31 gpm rate change in 1.5 seconds.
The SARITOR liquid system delivers the target rate without lag whether sections are switched ON or OFF, changing speed or turning in or out of headlands.
Advanced fluid dynamics and rate control processes are employed to deliver fast response and accurate target rate application.
Pressure, flow, pump speed, forward speed, boom sections and application rate are monitored and processed using advanced computations. The DynamicFluid4 processor analyses the spraying data 20 times a second and provides pre-emptive rate control capability, altering the pump speed with pinpoint precision.
The proportional hydraulics used to control the pump speed are highly accurate, smooth but incredibly fast.