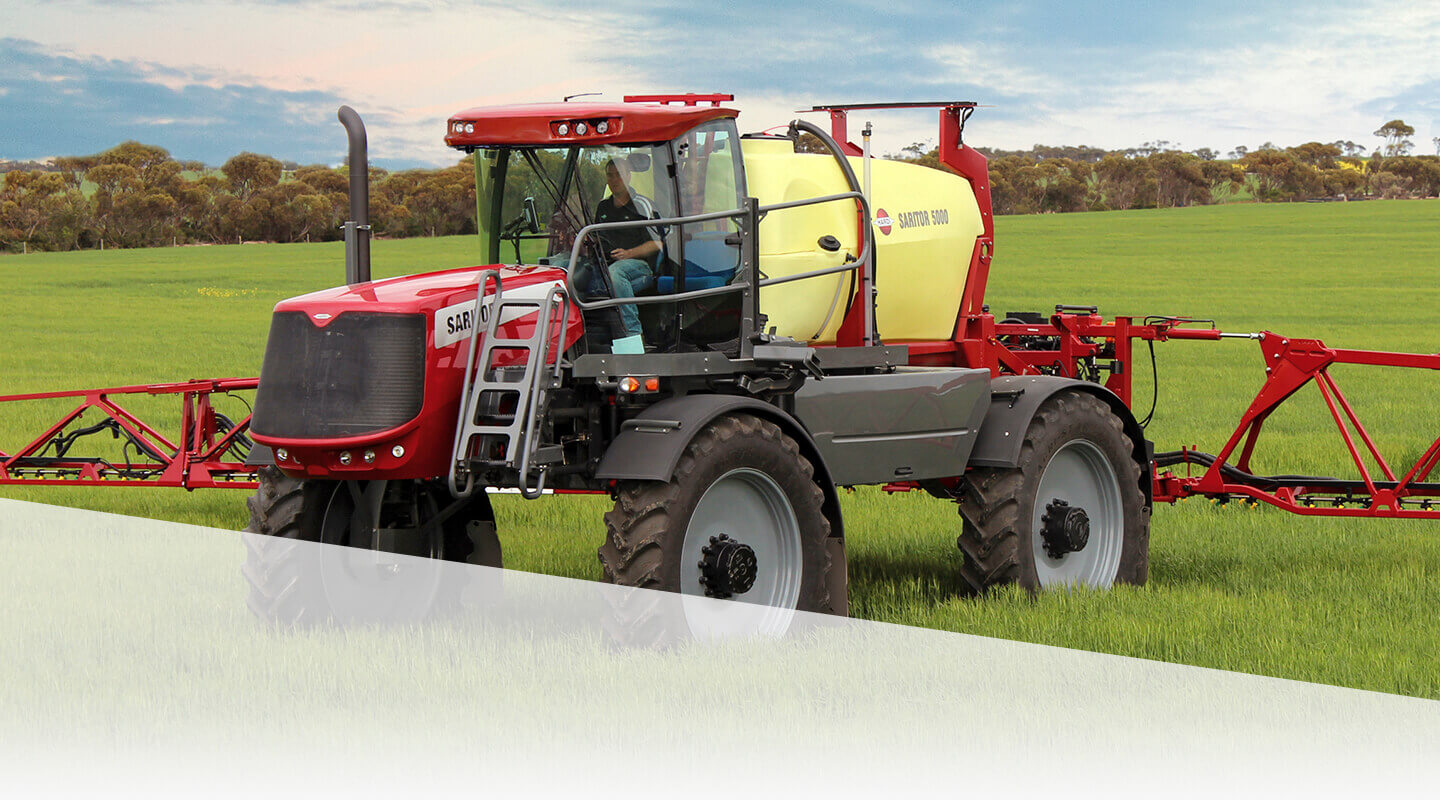 SARITOR
Tank Capacity
1,300 gal. (5000 ltrs)
Boom Width
TERRA 1,300 gal. (5000 ltrs) / ALU 120 - 132 ft. (36.6 - 40 m)
Boom Types
TERRA FORCE / ALU FORCE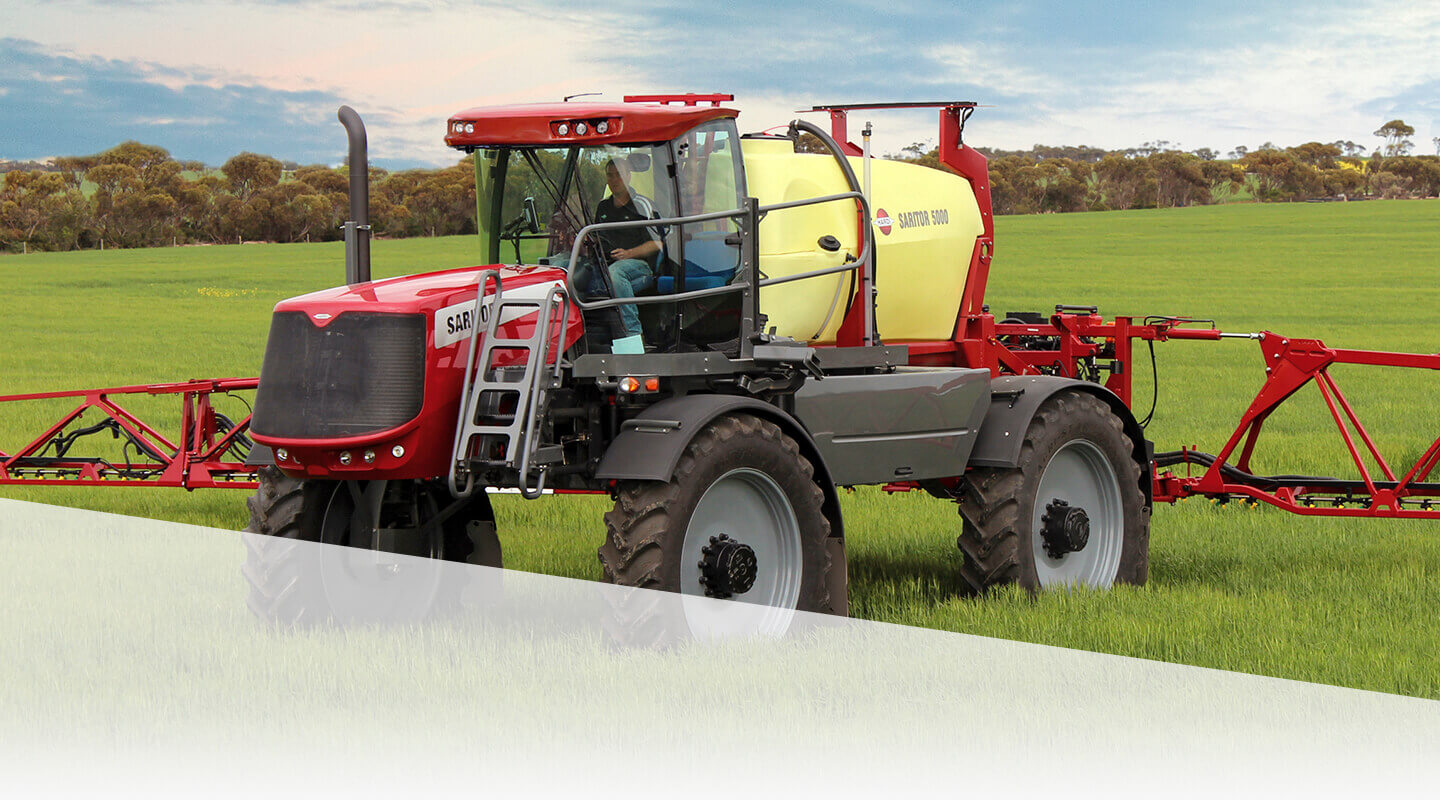 Tank Capacity
1,300 gal. (5000 ltrs)
Boom Width
TERRA 1,300 gal. (5000 ltrs) / ALU 120 - 132 ft. (36.6 - 40 m)
Boom Types
TERRA FORCE / ALU FORCE
EFC boom section valves
The ElectricFastControl (EFC) is a modular system with a positive drive motor valve for each section and a single pressure dump valve, when all sections are switched to OFF.
The section valves incorporate a pressure dump. When the section is switched to OFF, the pressure in the line to the nozzles is relieved.
This results in instant shut-off at the nozzles. The EFC does not need any form of adjustment, e.g. pressure equalisation.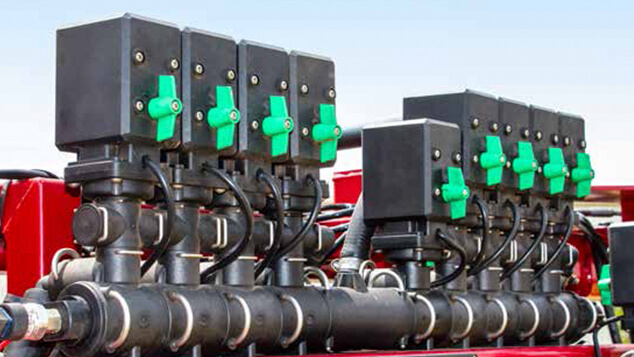 HC 9600
All the main spray functions are at your fingertips. The multi-function joystick in conjunction with the 12.1" touchscreen provides the HC 9600 user with the highest level of performance available.
The HC 9600 controller provides growers with a powerful and full featured precision farming tool. Features include guidance, data logging, application reports, GPS controlled spraying, automated steering and more!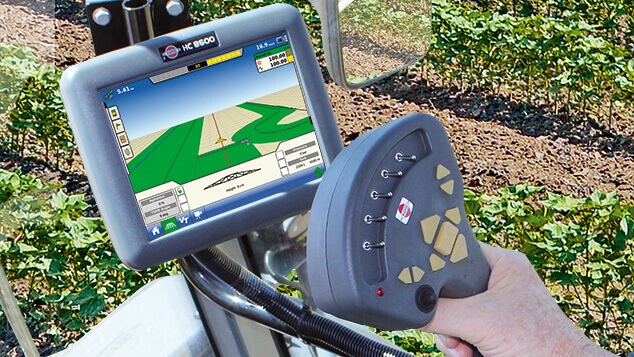 AutoSectionControl
AutoSectionControl (ASC) is a fully automatic system that opens and closes boom sections as necessary.
ASC manages the sections when driving over sprayed area like into a headland or wedge or around obstacles like trees etc.
HC 9600 have ASC as a standard feature and only need to be connected to a GPS receiver. When spraying, the ASC automatically records the area sprayed. In a typical situation where the headland is sprayed first, ASC will now automatically close the sections if the operator passes over a sprayed area.