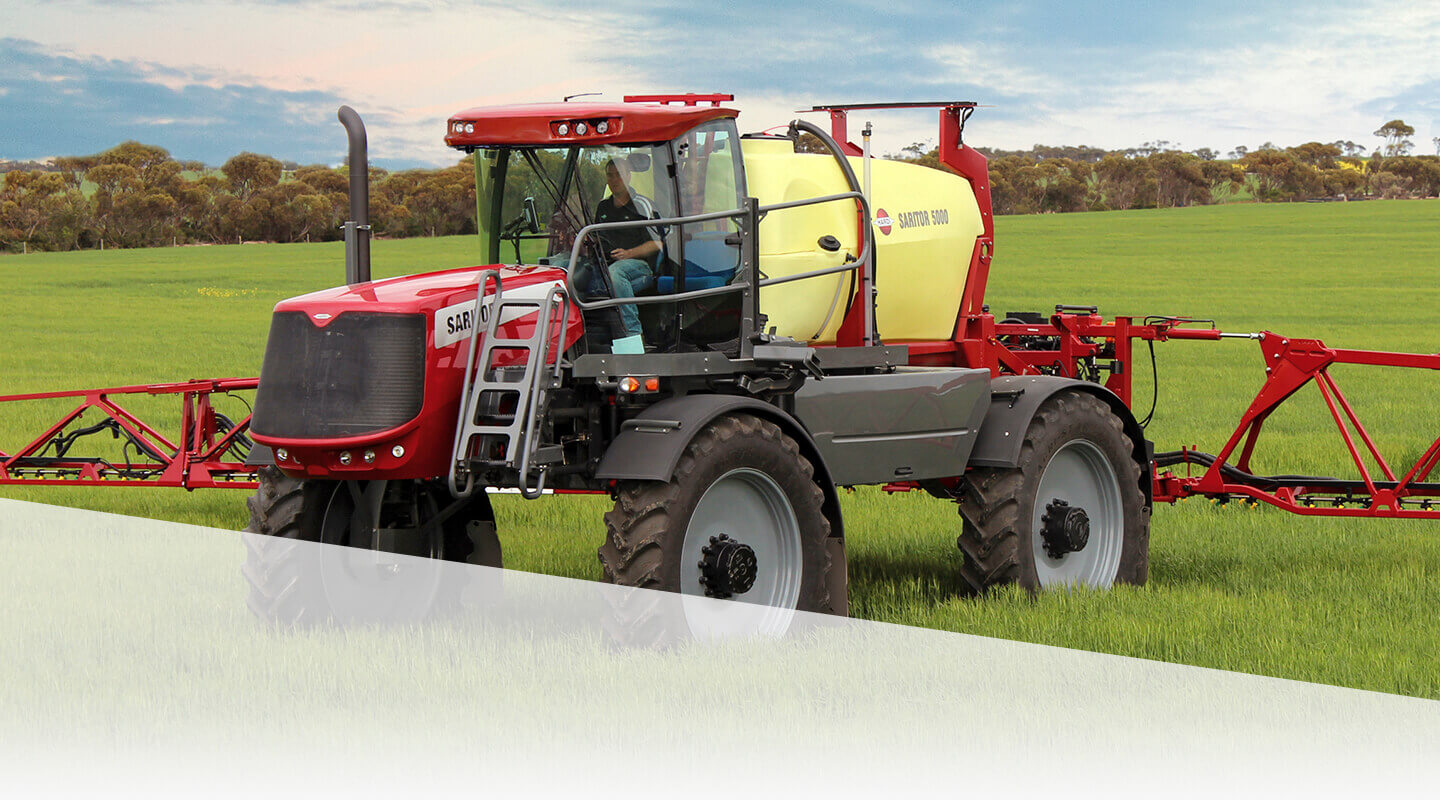 SARITOR
Tank Capacity
1,300 gal. (5000 ltrs)
Boom Width
TERRA 1,300 gal. (5000 ltrs) / ALU 120 - 132 ft. (36.6 - 40 m)
Boom Types
TERRA FORCE / ALU FORCE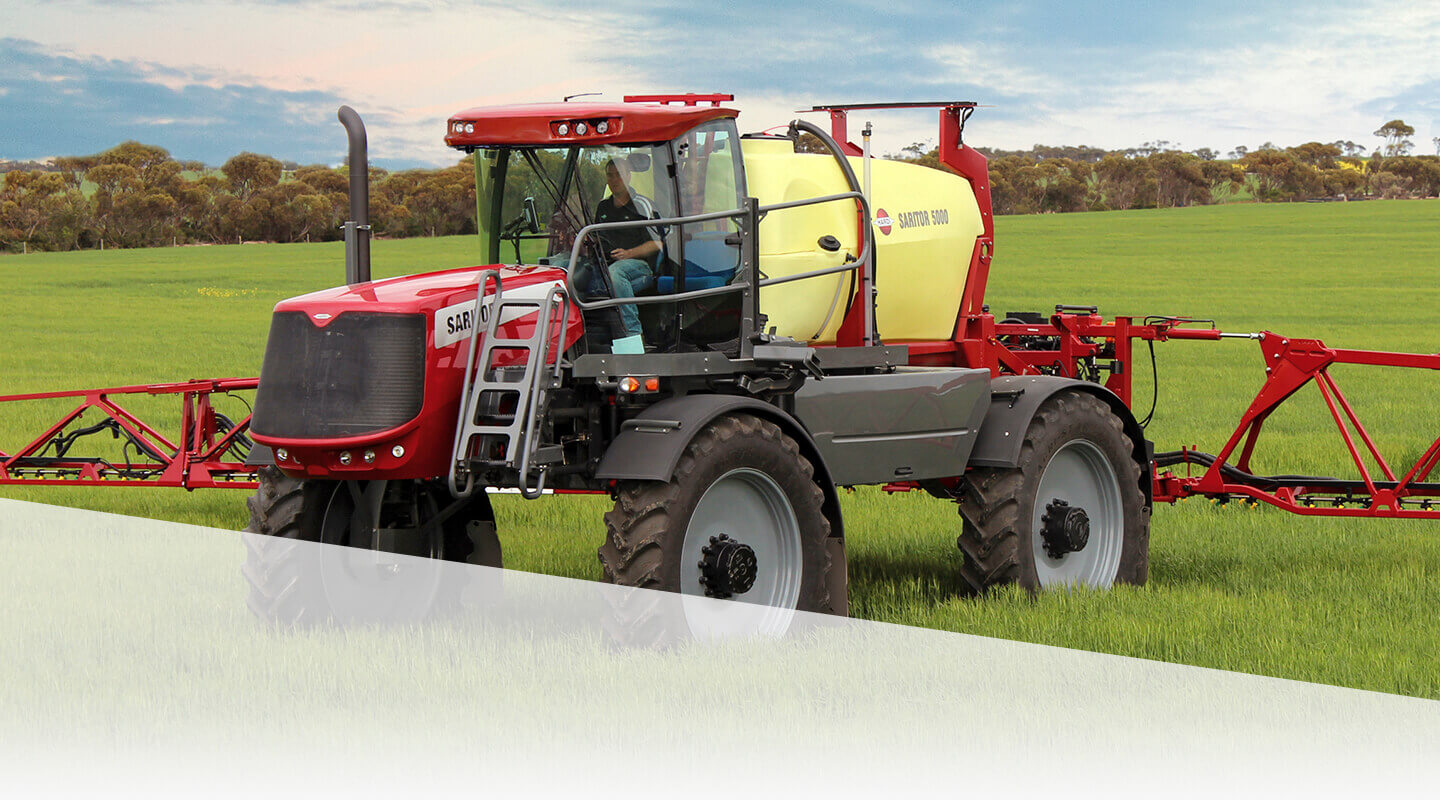 Tank Capacity
1,300 gal. (5000 ltrs)
Boom Width
TERRA 1,300 gal. (5000 ltrs) / ALU 120 - 132 ft. (36.6 - 40 m)
Boom Types
TERRA FORCE / ALU FORCE
Access and platform
Easy access to the platform and cab is via the front facing heavy-duty ladder. It automatically folds up out of the way when the transmission is engaged and folds down when the transmission park is selected.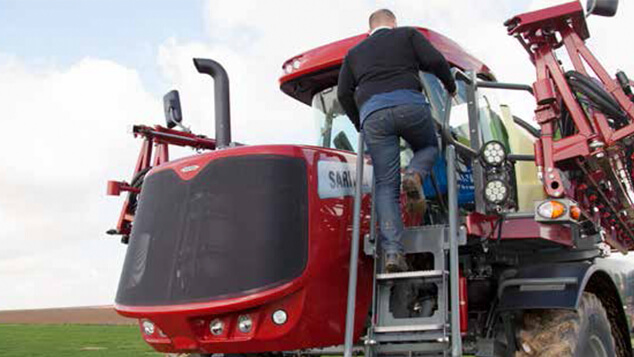 The cab
The large cab is uncluttered and offers top level comfort. It is quiet and provides excellent operator visibility.
Climate control air conditioning with 10 air outlets provides set-and-forget operation and gives maximum operator comfort levels. Dust and carbon filter ensures good air quality circulation.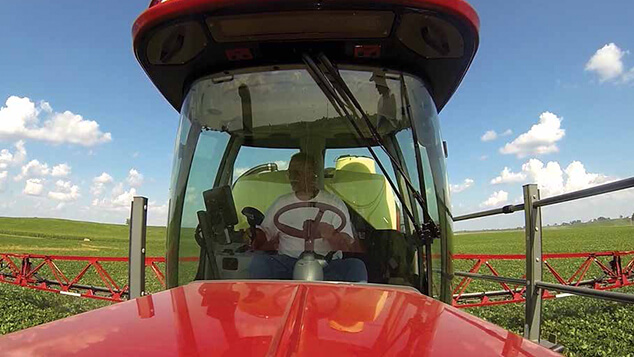 Set to spray
Everything you need is at your finger tip. All managed through the HC 9600 information and application control terminal and SprayCenter control console.
The joystick combines the hydrostatic drive and vital spraying control functions. Forward, reverse and braking is operated by pushing forward or pulling back on the control lever. Spray ON/OFF, section control, boom height and wing tilt functions are also managed from the joystick.
All the secondary control functions are managed from the SprayCenter.