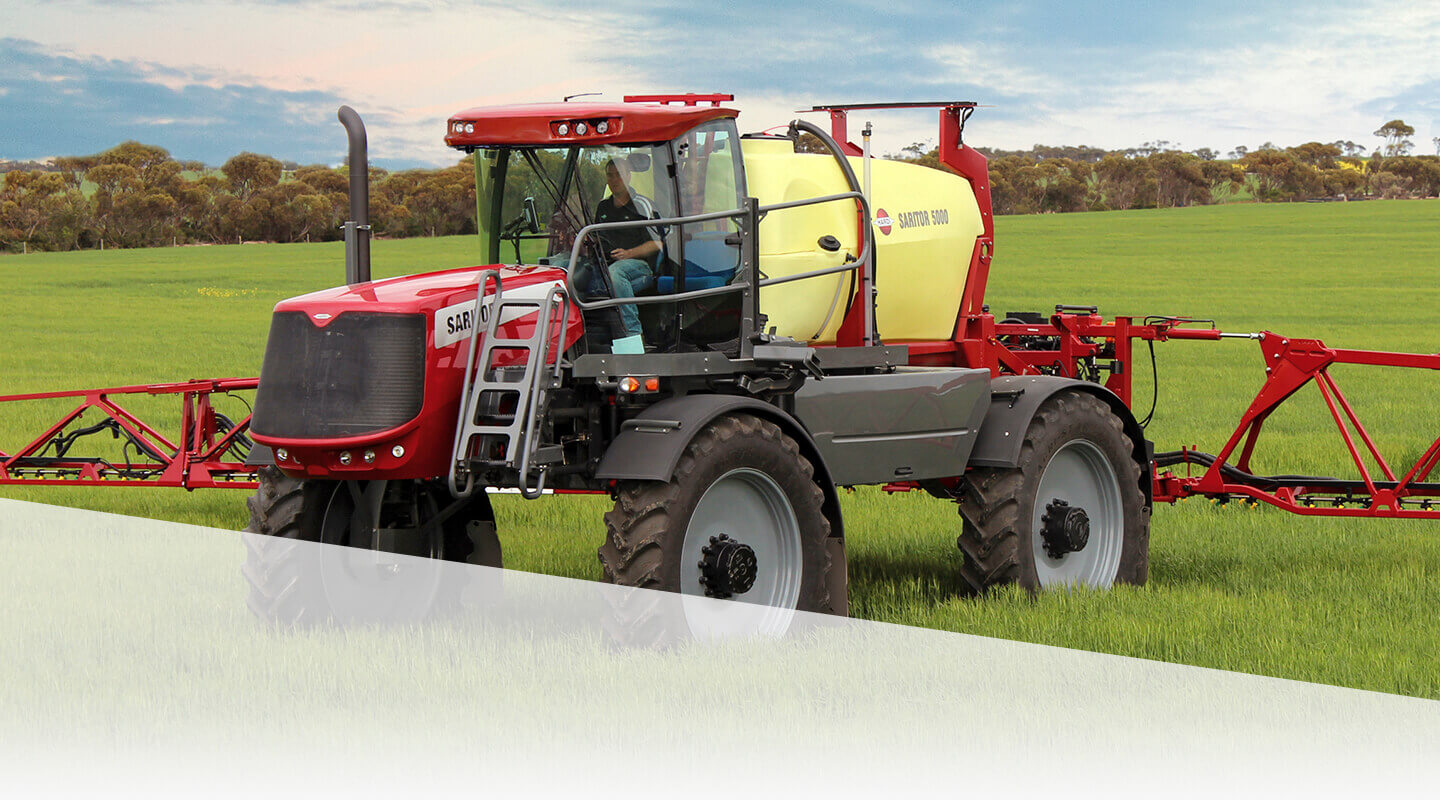 SARITOR
Tank Capacity
1,300 gal. (5000 ltrs)
Boom Width
TERRA 1,300 gal. (5000 ltrs) / ALU 120 - 132 ft. (36.6 - 40 m)
Boom Types
TERRA FORCE / ALU FORCE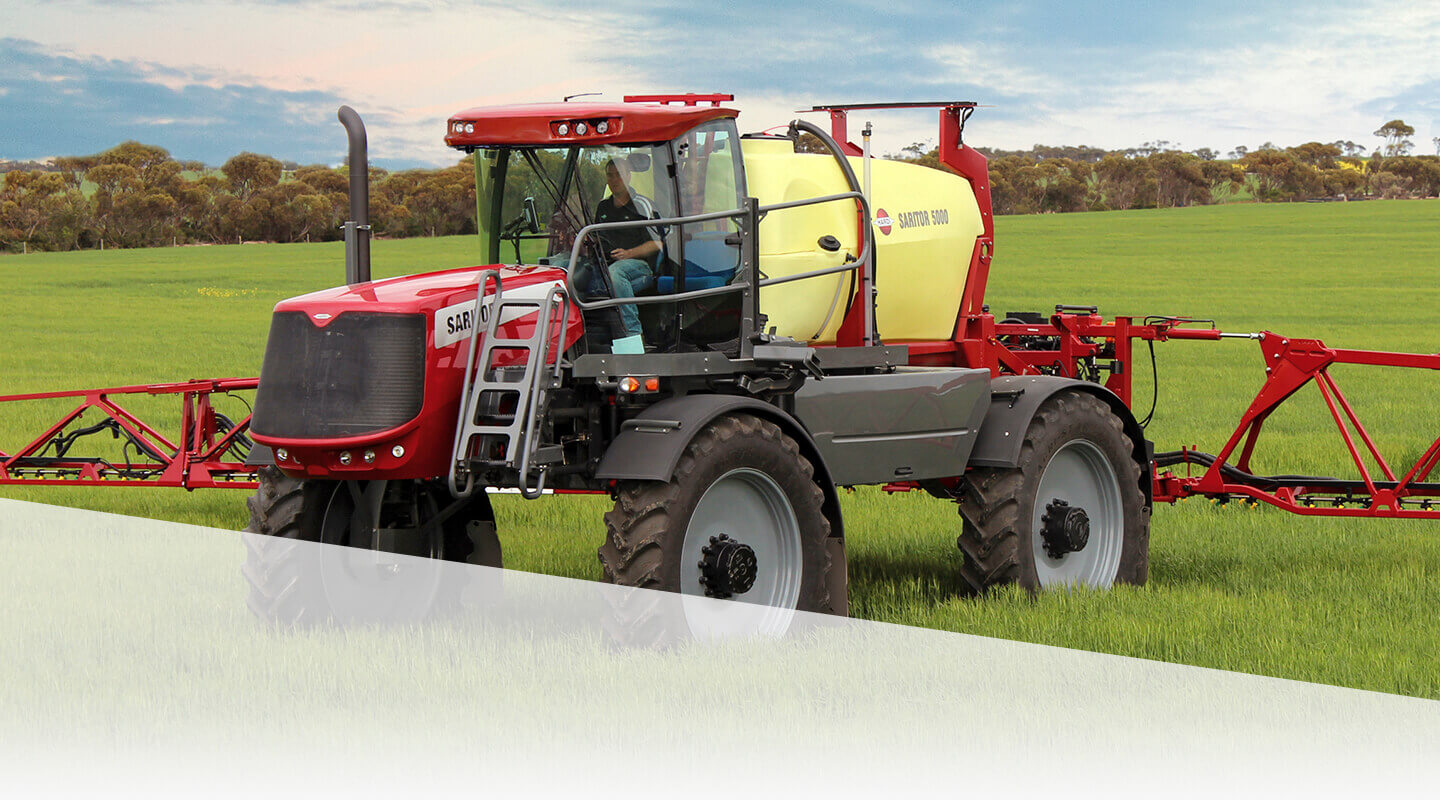 Tank Capacity
1,300 gal. (5000 ltrs)
Boom Width
TERRA 1,300 gal. (5000 ltrs) / ALU 120 - 132 ft. (36.6 - 40 m)
Boom Types
TERRA FORCE / ALU FORCE
TERRA FORCE boom
Built strong utilising heavy-duty threedimensional truss construction for high performance and is available in sizes 88 to 132 ft.
The TERRA FORCE truss boom design is able to withstand incredible yaw forces created during cornering, accelerating, braking and auto steering. These forces are absorbed through a hydraulically dampened parallelogram suspension system.
With on-the-go stability control the dynamic boom center can be set from the cab to suit the operating condition.
When the boom is open, the wing locks provide a positive locking mechanism ensuring the wing performs as one.
The TERRA FORCE boom is designed to reduce turbulence over and around the nozzle.
AutoTerrain
TERRA FORCE with optional AutoTerrain sets new standards in wide boom performance. AutoTerrain maintains a lower boom height and provides better drift control.
AutoTerrain maintains the set boom height following the ground like a magnet regardless of the terrain it travels across.
AutoTerrain is a pre-emptive stability and auto height control system that deals with the cause of boom movement.
AutoTerrain seamlessly monitors roll through the center and the height of the boom off the ground 10 times every second. When a change is detected,
AutoTerrain simultaneously corrects the boom position relative to the ground contour by angling it through the center pendulum.