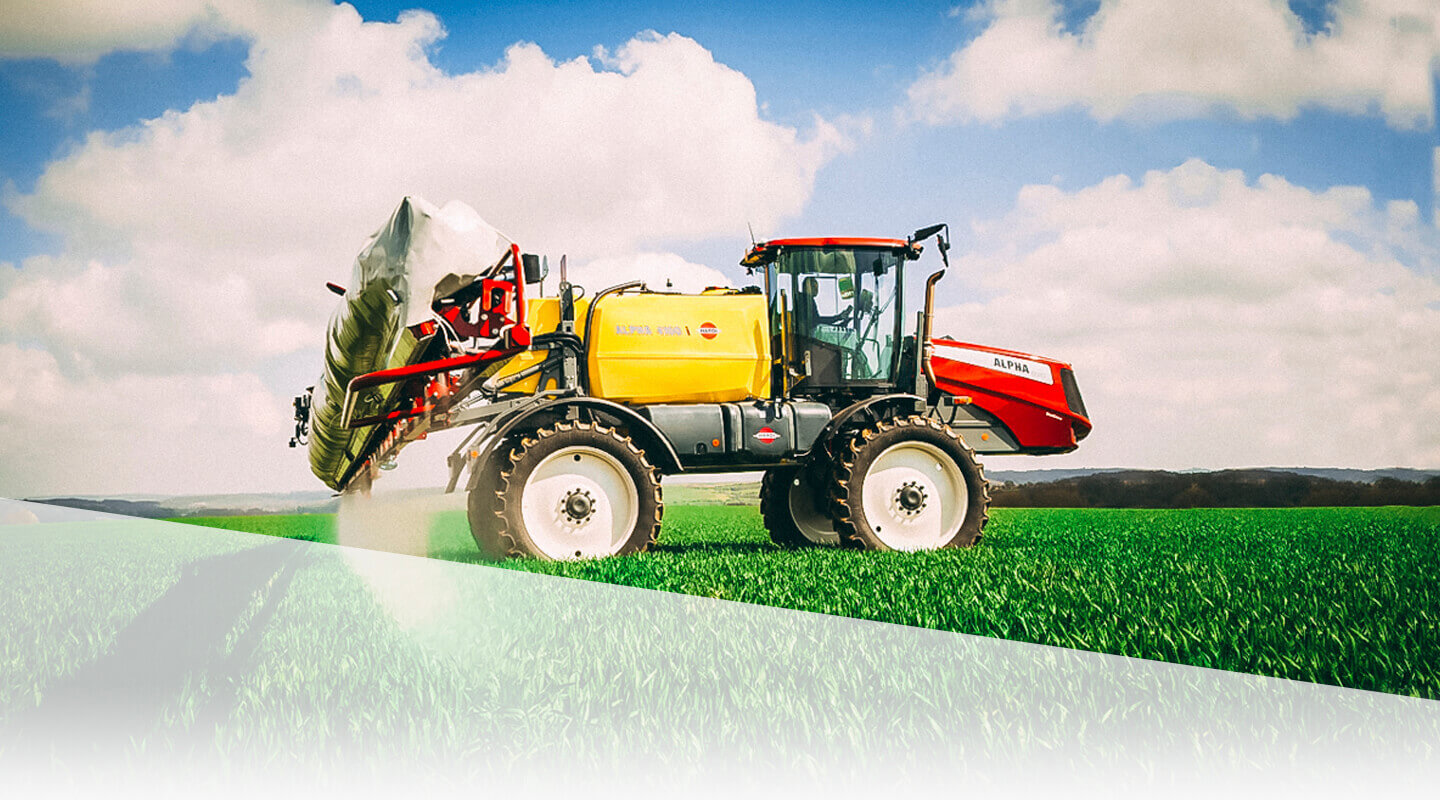 ALPHA evo
Tank Capacity
1,100 gal. (4,100 ltrs)
Boom Width
90 to 120 ft. (27.5 to 36.5 m)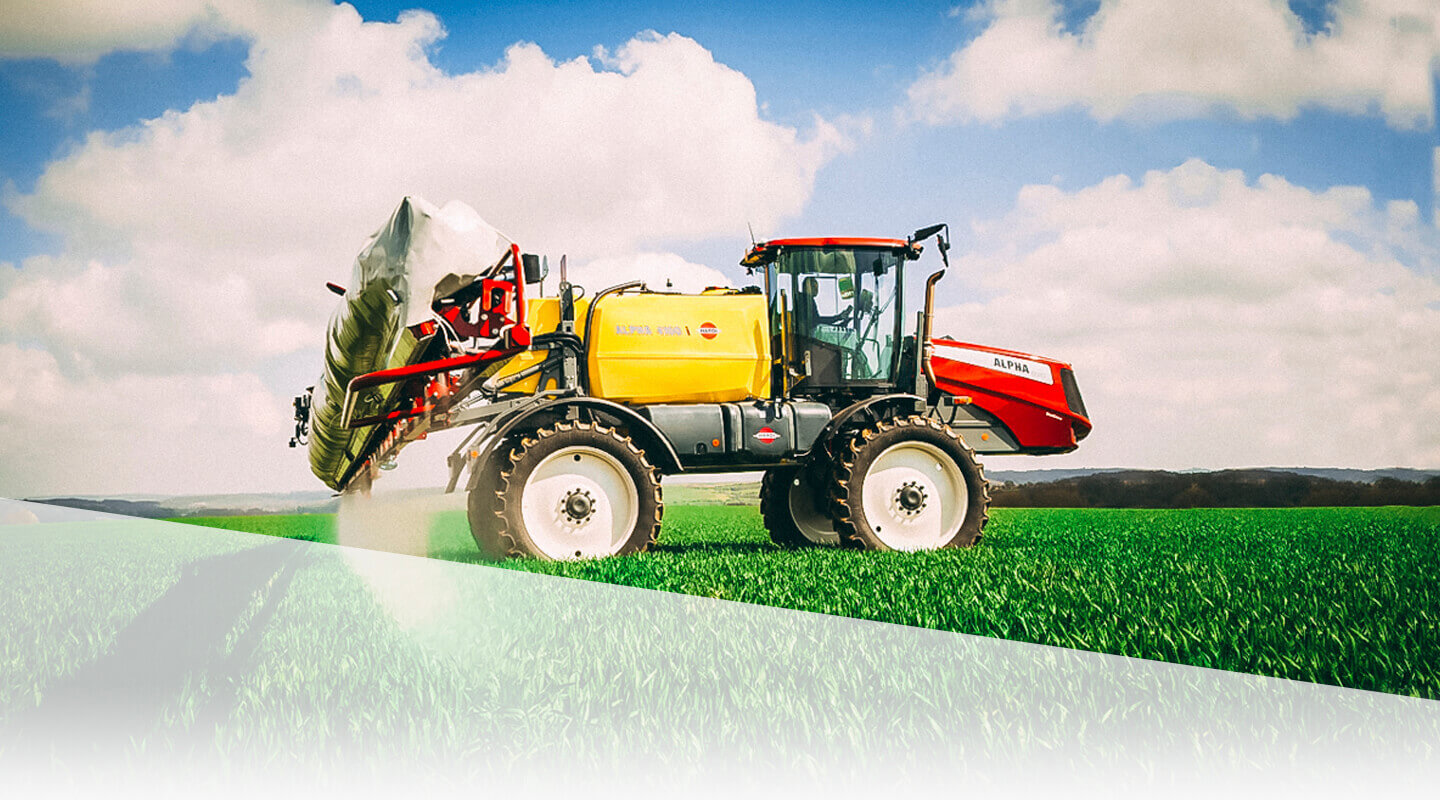 Tank Capacity
1,100 gal. (4,100 ltrs)
Boom Width
90 to 120 ft. (27.5 to 36.5 m)
Engine Deutz Stage IV / Tier 4 final
High torque and low fuel consumption
The ALPHA evo is equipped with water-cooled 6-cylinder inline engines with turbocharging, charge air cooling and cooled external exhaust gas recirculation. Two-stage turbocharging for the highest performance requirements.
Engine and exhaust aftertreatment (EAT) is optimised for highest total system efficiency and thus ensure minimised fuel and total operating costs.
The powerful DEUTZ Common Rail (DCR®) injection system and the electronic engine control (EMR 4) with intelligent link to the drive management (EcoDrive) ensure optimum engine performance with a low fuel consumption.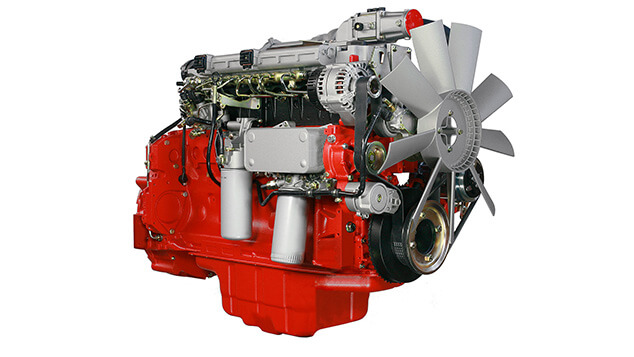 Access to engine
The best accessibility on the market
Service and maintenance of the ALPHA evo II self-propelled sprayer are very easy and practical.
The opening of the bonnet by tipping the hydraulic hand pump gives easy access to main engine components.
Checking oil level and various filters is done very quickly. There is also excellent accessibility to the fuel tank on the right side of the sprayer.
The ALPHA evo II offers an high fuel tank capacity (85 gal. diesel tank).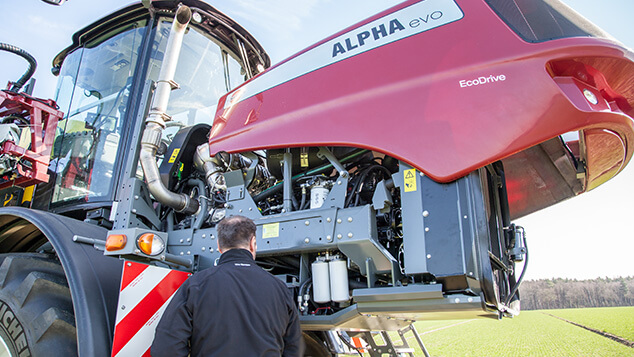 EcoDrive
High flexibility and lower fuel consumption
The EcoDrive management system with Tier 4 245 hp engines gives more power flexibility, less noise and more than 30 % reduction of fuel consumption, especially in road transport.
The ALPHA evo II is equipped with two controllable axial piston pump driven by the engine. The pumps provide the hydrostatic drive with hydraulic power, allowing you to adapt the traveling speed to the conditions of the area and the crop. The speed limiter of the EcoDrive system maintains the same driving speed (up to 15.5 mph in turtle position) and allows a comfortable regulation and a constant low engine speed.
As an option the transmission can be upgraded to a powerfull transmission with bigger wheel motors at the rear, to bring, depending on the option, +50% or 25% higher torgue in field mode.