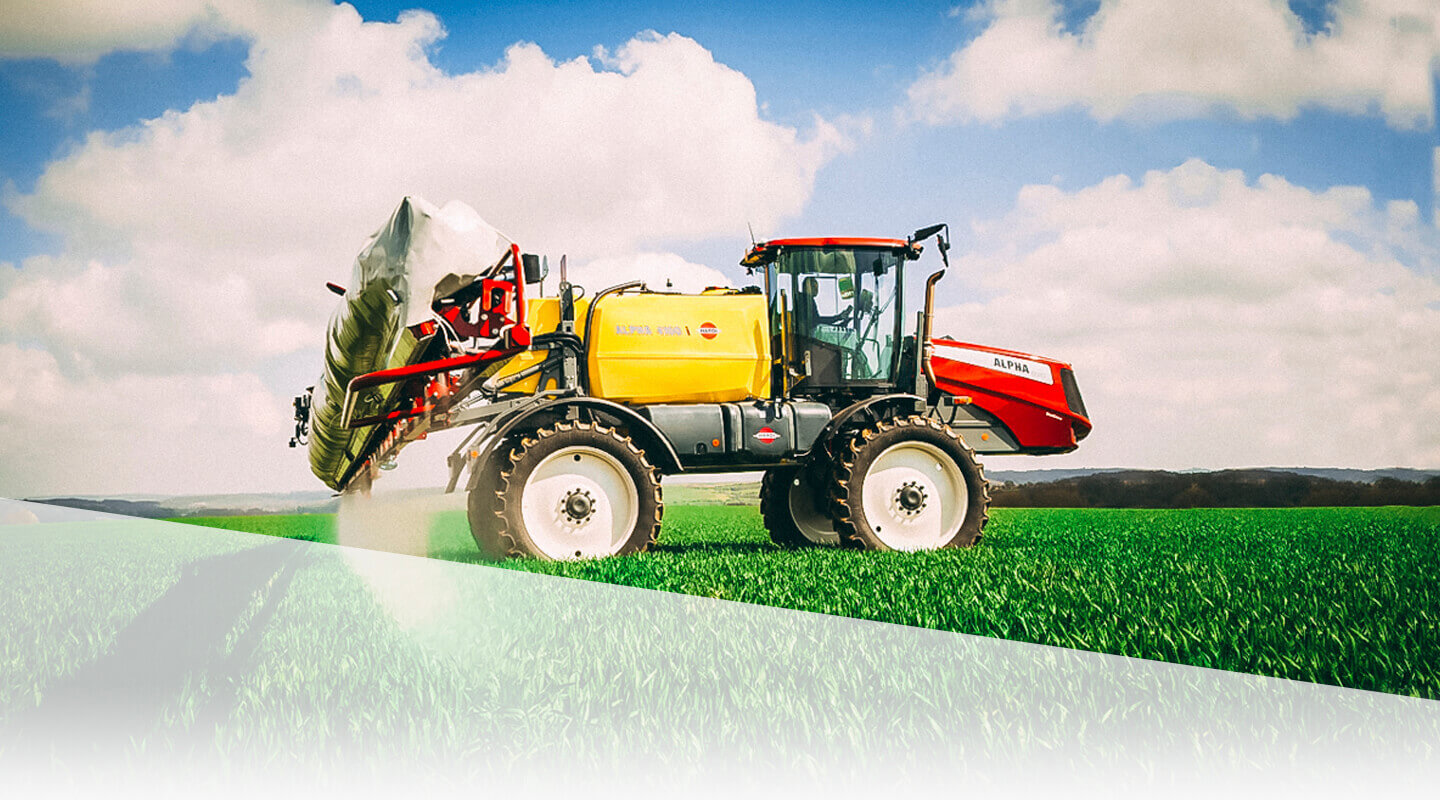 ALPHA evo
Tank Capacity
1,100 gal. (4,100 ltrs)
Boom Width
90 to 120 ft. (27.5 to 36.5 m)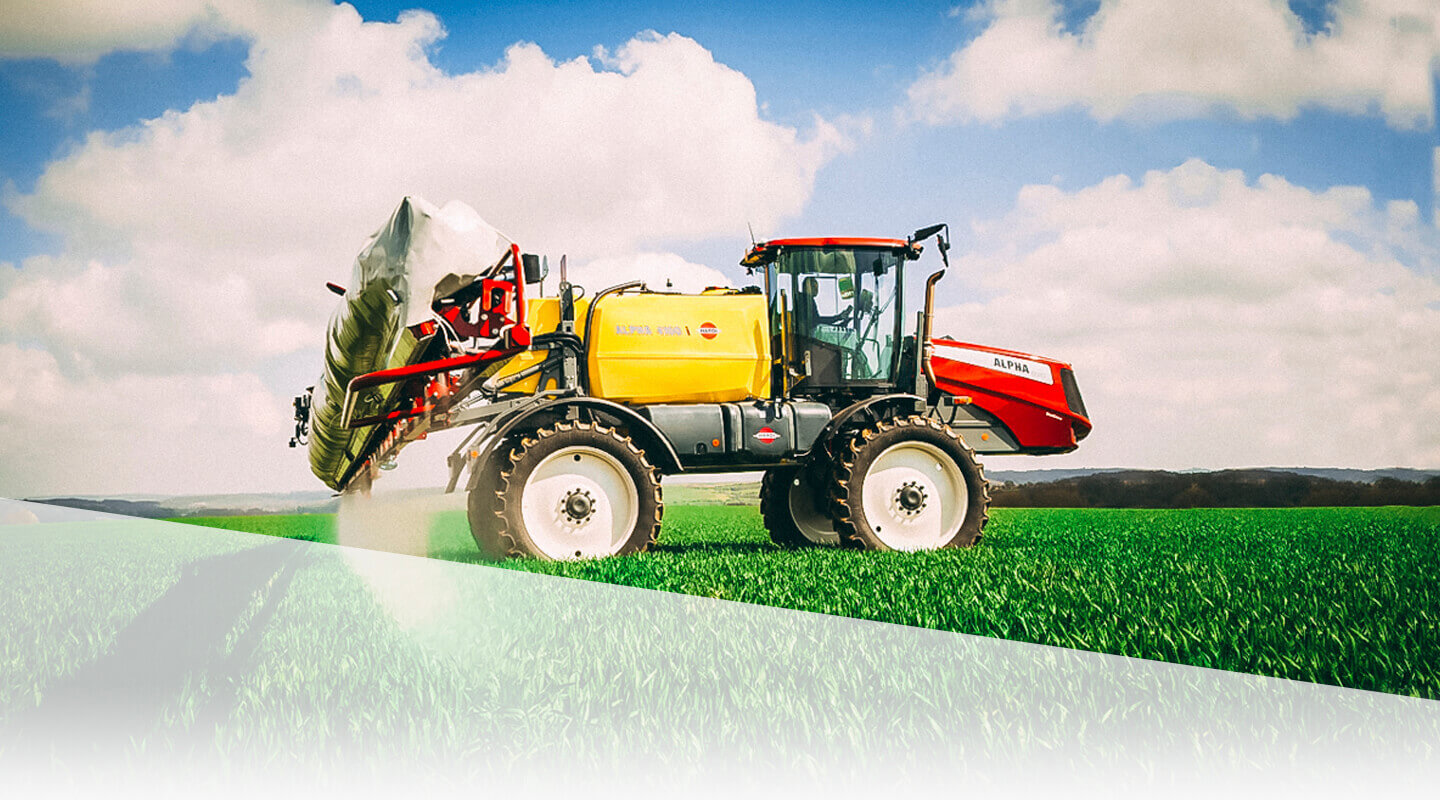 Tank Capacity
1,100 gal. (4,100 ltrs)
Boom Width
90 to 120 ft. (27.5 to 36.5 m)
HC 9600
All the main spray functions are at your fingertips. The multi-function joystick in conjunction with the 12.1" touchscreen provides the HC 9600 user with the highest level of performance available.
The HC 9600 controller provides growers with a powerful and full featured precision farming tool. Features include guidance, data logging, application reports, GPS controlled spraying, automated steering and more!
ISOBUS
The ALPHA can be operated with a virtual ISOBUS terminal and use the intelligent functions like AutoWash direct from his own ISOBUS terminal.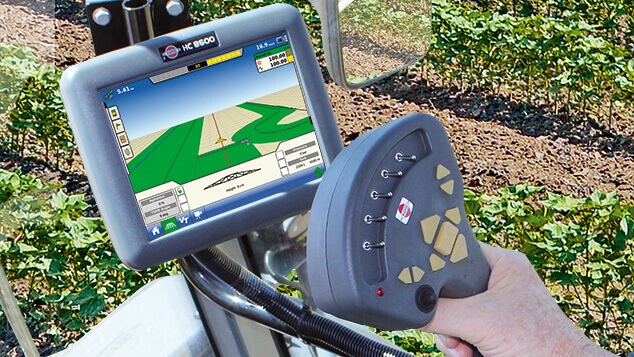 AutoSectionControl
Open and close boom sections automaticly
AutoSectionControl manages the sections when driving over sprayed area like into a headland or wedge or around obstacles like trees etc.
HC 9600 has AutoSectionControl as a standard feature and only need to be connected to a GPS receiver. When spraying, the AutoSectionControl automatically records the area sprayed. In a typical situation where the headland is sprayed first, AutoSectionControl will now automatically close the sections if the operator passes over a sprayed area.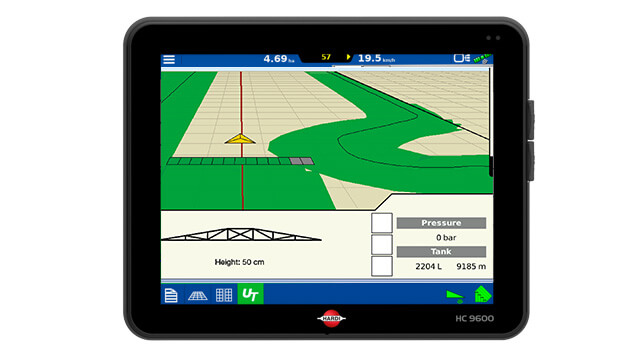 FluidBox
The FluidBox is used in conjunction with AutoAgitation, AutoFill and AutoWash. It is a remote control of the liquid system and is logically placed at the filling area.
All the stationary spraying operations can be performed without the need to enter the tractor cabin. This is a time saver and greatly reduces potential cabin contamination.
Other operations, like activation of the main ON/OFF, can also be done; a useful feature when checking nozzles.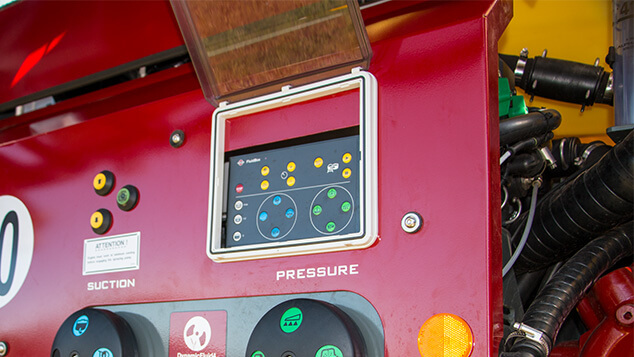 AutoWash
HC 9600 manages the operation to obtain maximum cleaning effect from rinse water. Up to six rinse circles reduce the residual concentration to a very low level, so that after refilling for the next spray job, there is no risk of left over plant production products.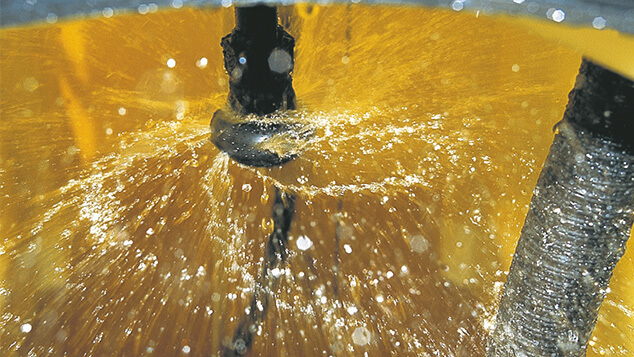 AutoFill
Ease the tank filling process for the operator
Actual tank content is read on the HC 9600 screen
The operator sets the fill volume from tractor cabin
Operator goes to the work area, connects the hose and starts the job via the FluidBox
The SmartValve closes when the fill volume is reached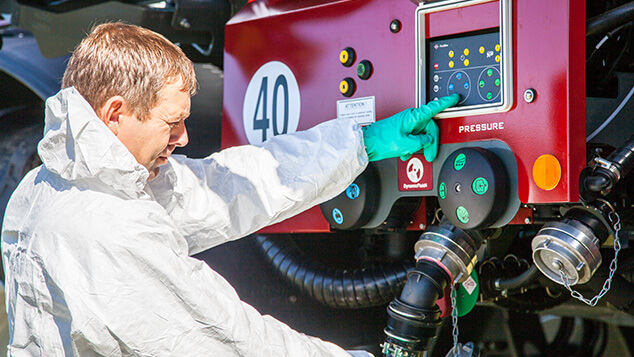 AutoAgitation / TankGauge
Automatic agitation to ensure maximum tank agitation
As the tank empties, the computer regulates the flow to prevent foam, and minimises liquid residues when the tank is empty.
When filling, AutoAgitation ensures maximum Fast- Filler capacity.
Different programmes can be selected for optimal agitation.
A manual override is possible from the FluidBox.
AutoAgitation is a standard feature with AutoFill and/ or AutoWash.
TankGauge
TankGauge is an electronic tank contents sensor which is standard when the ALPHA evo has AutoAgitation.
The filling level is measured, and an automatic onscreen tank contents readout is possible. A warning for low tank contents can be set up.