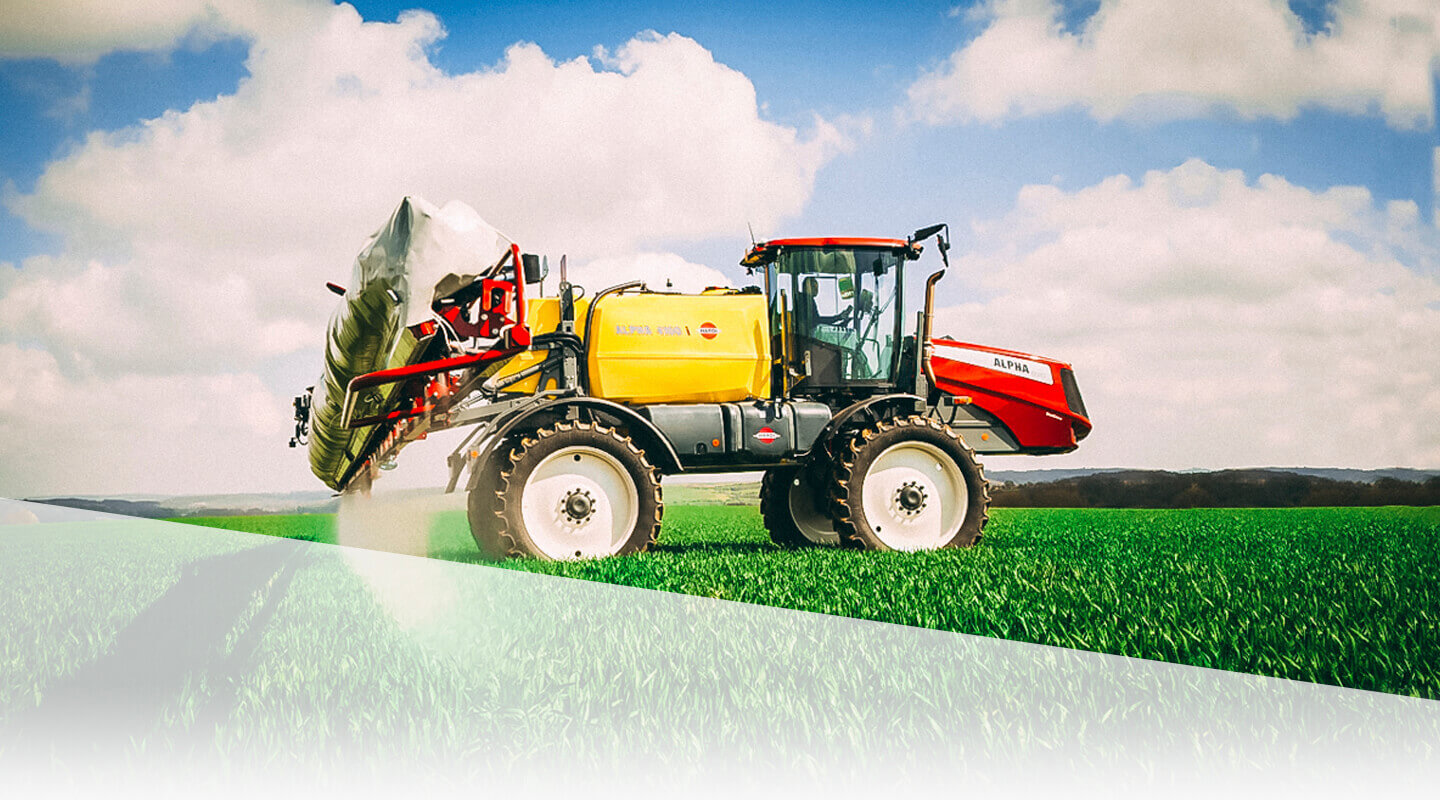 ALPHA evo
Tank Capacity
1,100 gal. (4,100 ltrs)
Boom Width
90 to 120 ft. (27.5 to 36.5 m)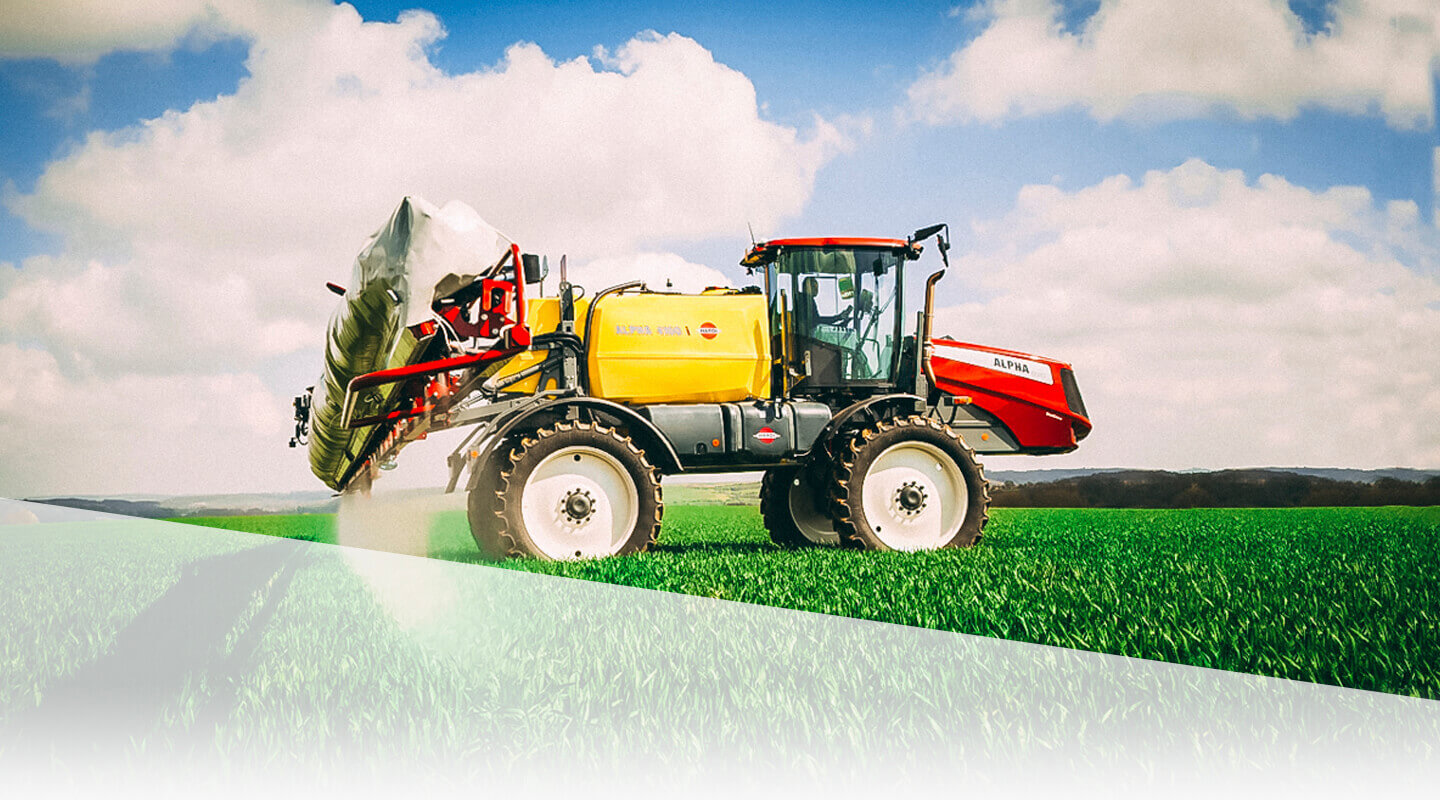 Tank Capacity
1,100 gal. (4,100 ltrs)
Boom Width
90 to 120 ft. (27.5 to 36.5 m)
EvoCab optimizes visibility with 3-pillar design
The large and spacious EvoCab is specifically developed by HARDI with its "3-pillar design", which provides a new standard for visibility with more than 320° around the sprayer.
The cabin is equipped with a pressurisation system, a dust filtering of fresh air, an aerosol and vapor filtering to protect the driver and fulfill the Class 4 requirements.
The new climate control system has been tested intensively in climate chamber in order to bring highest driver comfort in warmest condition.
Ergonomics
By developing the new EvoCab, HARDI's main focus has been the driver ergonomics.
All switches which have to be used when driving are placed as close as possible to the driver.
All primary switch functions have been placed on the new SprayCenter following the seat and consequently the driver.
Secondary switch functions are grouped on the roof just above the operator's head and easily touchable from the driver's seat.
Optimization
With Ergonomics and Visibility – Optimization was the third high focus area when developing EvoCab. Operator environments as Automatic climate control, space, sound level or Class 4 fi ltering have been developed to give maximum comfort and minimum stress to the driver.
HARDI SprayCenter
The pilot can operate all spray and hydraulic functions directly from the cab with the right hand located arm rest SprayCenter. The HC 9600 12.1'' touchscreen controller is featuring an integration of all eletronic functions as AutoSteering system, AutoHeight, AutoSectionControl and other intelligent features as AutoFill, AutoWash, AutoAgitation etc.
All functions are fully controlled from the cab and underline the level of optimization, the pilot can gain from this machine.